Advantages From Cloud Inventory Management for QuickBooks
Posted by Kevin Reynolds on February 12, 2013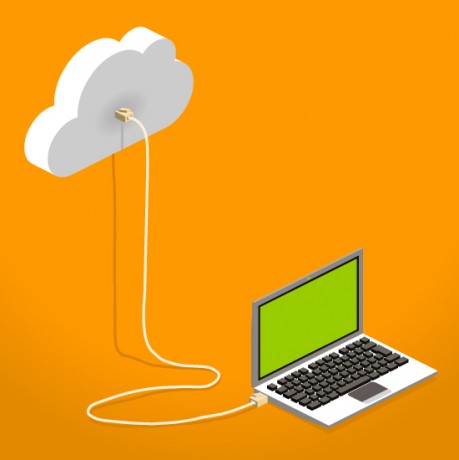 The cloud has been one of the biggest topics buzzing around the technology sector this past year. Considering it"s a multi-billion dollar market that continues to grow, I'm really not surprised. But if someone were to ask you what the cloud is, would you be able to give them a reasonable answer? Saying it's a white puffy thing in the sky doesn't count. Most of us use the cloud everyday without even realizing it. Whenever you post a picture on Facebook or send an e-mail, all this information gets stored through the respective site's servers, referred to as the 'cloud'. Some businesses today are even ditching their in-house servers and moving certain functions, like CRM tools and accounting software such as QuickBooks, into the cloud.
If you're one of the many small businesses who uses QuickBooks, I highly recommend finding a cloud-based inventory management solution that's designed to integrate with QuickBooks. Most warehouse managers understand that inventory is the most important asset on their balance sheet, and having an inventory management solution that is cloud-based can help provide additional value to your company's bottom-line.
Here are the top 3 reasons having a cloud-based inventory management solution like Rapid Inventory could benefit your warehouse operations today.
1.  Real time inventory tracking with secure access 24/7
Gone are the days of having to physically be on-site in order to check your inventory status. Cloud-based inventory management solutions make it easy for any warehouse manager to access custom reports and have full visibility of their inventory in real time. As long as you have an internet connection, you can have access to all of your inventory data from anywhere in the world, helping you make informed business decisions while on the go.
2. The SaaS model
Like most cloud-based software solutions, there is an inherent benefit that comes from having a software solution maintained through a 3rd party via the web. Companies, especially small businesses, can save money on IT support costs because they no longer have to spend time maintaining software applications themselves. The "software as a service" (SaaS) model also opens the doors for a unique pricing structure in which customers can pay for the software on a subscription basis without any up-front capital expenditures.
3. No hard costs
Businesses have the opportunity to save hundreds of dollars with a cloud-based inventory management solution because they aren't paying for a physical product in the traditional sense, but rather are purchasing access to a software application. There's no need to purchase expensive hardware/equipment or wait for lengthy software installations – all of this will have already been taken care of by the solution provider. Wouldn't it be nice to access a program that is completely up-to-date with the latest software downloads the moment you log-on?