Benefits of Wireless in the Warehouse
Posted by Kevin Reynolds on February 12, 2014
Large retailers like Amazon and Wal-Mart will stock and ship inventory form warehouses. Some of these warehouse can take up thousands of square feet of space, so they have increasingly become reliant on wireless technology to streamline their inventory and distribution logistics. Wireless and mobile technologies have revolutionized the efficiency and productivity of warehouse operations. Wireless network connections give retailers a clear, real-time view of all activities happening in the warehouse and enable them to efficiently count and track inventory, improve order fulfillment accuracy, and provide workers with real-time communication. Here are some reasons why.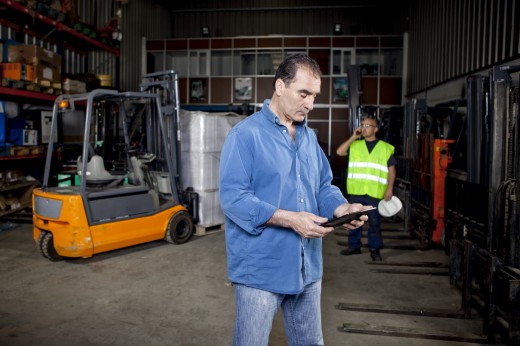 Asset tracking: Through wireless network connectivity, organizations can automatically track all warehouse assets in real time, enhancing both worker and machine productivity. By outfitting each item with RFID tags in constant communication with a system's network, organizations have a way to track the whereabouts of each item at all times. This aids not only in loss prevention, but in the rapid fulfillment of orders.

Inventory counts: No retailer wants to be without the most popular products, but neither do they want to overstock. Excess inventory creates unwanted expenses. Accurate inventory counts provide retailers the data they need to precisely predict product demands and stock inventory accordingly. Accurate inventory counts also allow retailers to provide up-to-the-minute information to customers, particularly important when a specific product is no longer available or is in short supply.

Voice and data communications: Real-time voice and data communications enhance workers' task and project management. Mobile communication devices give supervisors a way to see what is happening on the warehouse floor while receiving real-time project updates from the network. Wireless voice communications have proven particularly useful to big-box, warehouse-style stores. Meanwhile, Wi-Fi-based VoIP systems, as opposed to cellular-based systems, provide sales associates in warehouse stores with strong, clear signals for incoming calls, allowing associates to answer telephone queries from anywhere in the store, even deep within the racks, closing more sales and maintaining a high level of customer satisfaction.

Access to your software in the cloud: With wireless in the warehouse, managers can access their cloud-based inventory management software from any connected device.