Liquor Warehousing and Distribution
Posted by Kevin Reynolds on May 14, 2014
If you're in the business of alcoholic beverage warehousing and logistics, there are very specific rules and practices you should follow if you want to be successful. With strict regulations in some states and the three-tier distribution system, it's important to adhere to the industry standard. Some key components of a successful liquor warehousing and distribution center are listed below.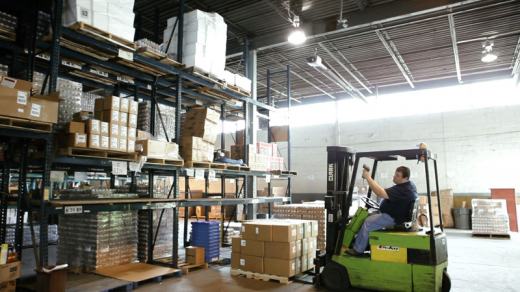 Security: As it is with most inventory, it is important to store your liquor in a secure location. This could include installing cameras, requiring employee pass codes and using caged shelving and locked cabinets. After all, your inventory is your tiedup cash, and you don't want it to go missing.
Temperature Control: Some of your stock may spoil if your warehousing facilities are too hot or too cold, so it is important to maintain a steady temperature that will keep all your stored products in good, sale-able condition.
Ordering Trends: Because shipments of liquor can vary by season, it's helpful to collect and reference data on industry trends. When you know when to expect heavy orders of certain products, it's significantly easier to can plan accordingly.
Record Keeping: Because the storage and distribution of alcohol is regulated by the U.S. Alcohol, Tobacco, Tax and Trade Bureau (TTB), you must keep careful records of your inventory: where it's stored, along with when and where it is shipped. Rapid Inventory has detailed lot tracking capabilities so that you can always be prepared for a TTB audit.
Permits: The regulation of alcohol varies by state, which means you need to keep up with the required permits and taxes necessary to keep your liquor warehousing and distribution business from getting fined or shut down.