Rapid Inventory: 5 Tax Breaks for Going Green
Posted by Kevin Reynolds on April 16, 2013
Going green isn"t merely a responsible and smart move. Going green is also financially rewarding. Your job is to help your company save money. You do so with a hawk-like eye on the finances, the best inventory management tools, and by taking advantage of all the savings techniques you know of. But have you thought about going green? Doing so is a haven of tax relief. For any business wanting to conserve costs and lower taxes, here is your quick guide to green success.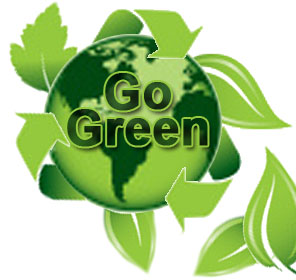 Encourage employees to use bikes. As cities become more bike friendly, and as mass-transit grows more accommodating of bicycles, this green transportation method is a realistic option for many companies. Tax breaks are $20/month, plus you get the added benefit of healthier employees. Provide fun incentives for employees to hop on their bike and pedal to work.
Attain energy-efficient building standards. Although it"s not quite as easy as getting on a bike, bringing your commercial building up to green standards can be a huge tax savings. If you can attain at least a 16.66% energy reduction, you are eligible for massive deductions. Top-qualified buildings gain deductions of $1.80 per square foot!
Use energy-efficient equipment. Buildings aren"t the only energy hogs. Your equipment takes a toll, too. If you choose to purchase certified energy efficient equipment, however, you can apply for deductions and bonus depreciation benefits.
Provide employees with the option to work from home. Telecommuting has grown dramatically over the past decade, and employers are realizing its enormous benefits. For one, employees love it, improving satisfaction. For another, it reduces on-location costs. Another benefit is the reduced congestion on the roads. Not least of all, it improves productivity. There"s no specific listed tax break for such a policy, but it sure is green.
Use company-sponsored transportation. Company-owned transportation can save your employees gas money, get them to work on time, and give your company a bundle of tax benefits. Here"s how it works. your company can purchase a "commuter highway vehicle" that seats six or more adults in addition to the driver, fill it to at least half capacity, and use it 80% of the time for transporting employees. The upside is a tax-free benefit of $125 per employee.
With more and more business owners worrying about rising taxes and employee healthcare costs, there is a lot of good news. With a nod toward the environment and an eagerness for business best practices, you can start lowering your taxes immediately. The best way to keep all these deductions in order is to use the powerful QuickBooks integration tools provided by Rapid Inventory.