Rapid Inventory for Liquor Inventory
Posted by Kevin Reynolds on March 18, 2014
Today's wine and spirit inventories have never been more diverse. New breweries open all the time, providing more and more choices, not to mention all those seasonal brews, for retailers and consumers. There are also trends around different liquor flavors. Take cinnamon flavored tequila, for example. That's new.  Don't get me started on the wine selection. There are over 200 types of wine and countless brands occupying each category. With such a diverse and strictly regulated product like wine and spirits, it's necessary to have a great warehouse inventory management system.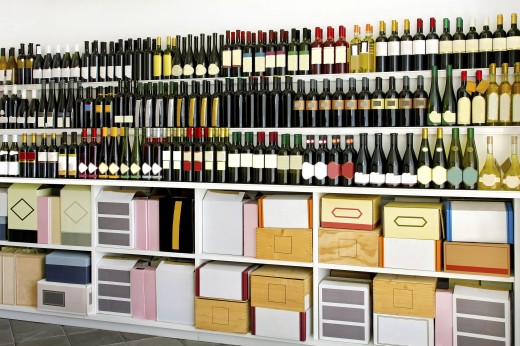 For liquor, beer and wine distributors and/or manufacturers it is important to have total control over the supply chain as well. Using an inventory management system that supports lot number tracking is the first and most important step in controlling the supply chain. Lot traceability is enhanced by an inventory management system that can effectively receive, move, and ship products while efficiently and accurately record lot numbers at the box or pallet level. This is possible without the integration of an advanced system, but the labor, time, and energy costs of capturing lot data increase exponentially when done without a wireless barcode scanning solution. It takes bar managers a few hours to do their liquor inventory. Imagine trying to keep up with and manage an entire warehouse of spirits!
Fortunately, there's Rapid Inventory. Rapid Inventory simplifies lot number tracking into an easy step in the standard receiving and picking process. The QuickBooks application uses RFID technology and hosts all data in the cloud. Because of the three-tier system and the strict regulations on alcohol distribution, there are rarely any recalls. In case of a recall, however, Rapid Inventory provides easy functionality for tracking which sales orders contained the recalled items. Just think about it: thanks to a great inventory management system you can safely enjoy a delicious craft beer. Cheers!