Rapid Inventory: Traits of a Successful Warehouse Manager
Posted by Kevin Reynolds on March 27, 2013
A successful warehouse manager is the key to a successful warehouse. Besides, the manager is the key to turning better profits, reducing injuries, slashing downtime, increasing productivity, and having happier employees. The benefits of having a successful warehouse manager are enormous. Becoming or hiring a top-notch warehouse is attainable. You just have to know what you're looking for or understand what to become. Here are the traits of a successful warehouse manager, and how you can pursue becoming the best warehouse manager possible.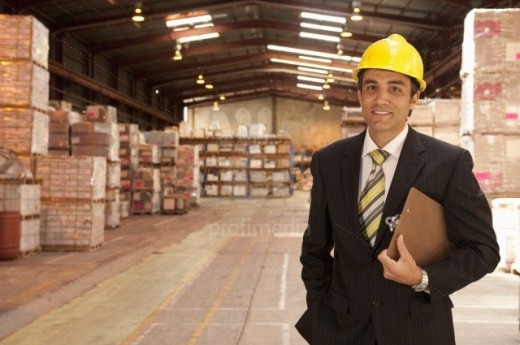 Be an effective leader
The warehouse manager"s job is a management position. Therefore, he or she must be an effective manager. It sounds obvious, but it's often overlooked. Although industry experience is important, it is not nearly as important as leadership skills. Cultivating the ability to speak effectively, lead fairly, behave respectfully, manage efficiently, and learn constantly are key aspects of great leadership.
Be organized
For all the talk of "detail oriented" and "extremely organized," how many truly possess these crucial characteristics? Organizational ability is not about genetic predisposition as much as it is using the right tools and resources. As a warehouse manager, your job is to manage an organization with effectiveness. The only way to do that is to use the organizational tools available.
Don"t rely on your mind alone for organizational savvy. Instead, learn to use accounting software, inventory management solutions, and whatever other resources you can find. Because the manager"s organizational abilities can make or break his or her ability to do the job, here is a breakdown of some of the organizational needs:
1. Quality control
2. Record keeping
3. Reporting
4. Logistics
5. HR management
6. Procedural outlines and emergency procedures
8. Costs, payroll, and invoicing
9. Stocking and suppliers
10. Governmental or organizational regulations
11. Use of software; familiarity with technology
12. Inventory management, including use of QuickBooks and Rapid Inventory.
The job is complex and multifaceted. Only someone with a penchant for organization, and the ability to tackle the complexity with gusto is qualified for the position.
Be safety conscious
Few things will jeopardize the position of a warehouse manager quicker than a careless approach to the job. Warehouses are places where accidents can happen. Reducing injuries — and at the same time improving uptime, efficiency, and employee satisfaction — is a key responsibility of an excellent warehouse manager. A warehouse manager should also be a safety manager.
Be honest
Beyond the resume buzzwords and filler content, a good warehouse manager is an honest one. Anyone who is responsible for the valuable goods in a warehouse, the priceless component of human labor, and the flow of items through the supply chain must be trustworthy. Integrity is indispensable.
Finding the right warehouse manager or becoming one is satisfying and valuable. While some jobs can be flexible regarding  these traits, warehouse management is not one of those jobs. Rapid Inventory is a company who is deeply involved with the process of warehouse management, helping managers to become even more successful. RI"s impressive inventory management software can help a good warehouse manager become even better.