Successful Systems Require the Complete Integration of Applications
Posted by Kevin Reynolds on January 23, 2014
This week, I came across a video interview with Trevor Miles, the VP of thought leadership at Kinaxis. In the video, he talks about the difficulties of attaining full visibility across the different departments of a supply chain.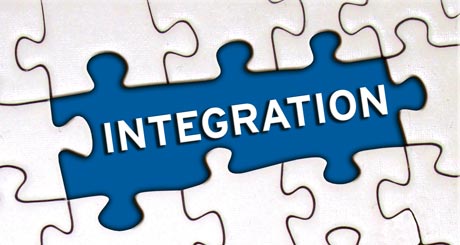 One of the quotes that really stood out to me though, was, "New information-technology can actually help companies to develop new products. The trick is avoiding the gaps between applications – gaps that are often filled by legacy tools such as spreadsheets and e-mail."
While he was talking about the connections and collaboration between employees and departments, it reminded me about our motivation for working with QuickBooks to create Rapid Inventory. QuickBooks is the best accounting software out there, but when it comes to managing warehouse inventory, users have to transfer everything to spreadsheets and then into separate warehouse management software, and vice versa. For large warehouses, that extra software is critical for accurately tracking  large amounts of inventory across locations, lots and even time.
As Mr. Miles said, "Embedding those capabilities into a unified whole is really where the value is." That's where the idea for Rapid Inventory came from. We wanted to create a fully integrated application for warehouse management and QuickBooks users. Thus, Rapid Inventory was born.