The Importance of Lot Tracking for Food and Beverage Distributors
Posted by Kevin Reynolds on June 25, 2014
If you are a food and beverage distributor and/or manufacturer, you understand the importance of having total control over your supply chain. Investing in an inventory management system that supports lot number tracking is the first and most important step in controlling the supply chain. Lot traceability is easiest to manage when integrated with an inventory management system that can effectively receive, move and ship your product while accurately recording lot numbers at the box or pallet level. This level of tracking can be done without the integration of an advanced system, but the labor, time and energy costs of capturing lot data increase exponentially without a wireless barcode scanning solution.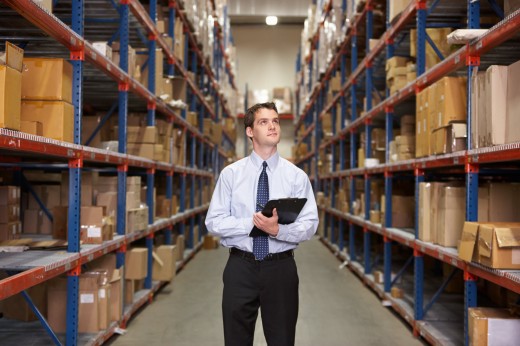 Rapid Inventory simplifies lot number tracking step in the standard receiving and picking process. Also, in the case of a recall, Rapid Inventory provides easy functionality for tracking which sales orders contained the recalled items.
As a food and beverage distributor and/or manufacturer, it is your responsibility to know and comply with the Code of Federal Regulations. According to Subpart J of Title 21 of the Code of Federal Regulations, "persons who manufacture, process, pack, transport, distribute, receive, hold or import food in the United States are subject to the regulations in this subpart" (unless qualified for an exclusion). If the code itself is not enough of an impetus to comply with lot tracking requirements, here are some other reasons why you should comply with regulations:
The FDA Will Shut you Down
 Since the large salmonella contamination that resulted in the recall of peanuts, pistachios, and refrigerated cookie dough in 2009, the Food and Drug Administration says that any business, large or small, that cannot successfully respond to FDA audits and mock recalls will be shut down until the business can demonstrate that it is making significant efforts to improve its level of product safety and traceability.
Saves Your Money and Reputation
If a food processor, distributor or manufacturer has to initiate a product recall due to a contaminated lot of product from a supplier and it cannot identify which goods include the recalled product, it will be forced to recall ALL of the finished goods that were produced with that product.
It's Smart Business
In a highly competitive global economy, it only makes sense to demonstrate to your customers that you are a business that has the necessary product safety and traceability controls in place in the event of a product recall. It will make you more desirable than competitors who cannot comply with FDA regulations.
If you are a food and beverage manufacturer or distributor and use QuickBooks Pro, Premier, or Enterprise Solutions, check out Rapid Inventory to solve all of your inventory management needs, including lot tracking. Rapid Inventory is designed specifically for QuickBooks users with unparalleled integration. Rapid Inventory also has a mobile interface that works with barcodes and real-time wireless mobile scanning devices.