Top 3 Ways to Utilize QuickBooks for Increased Efficiency
Posted by Kevin Reynolds on April 3, 2013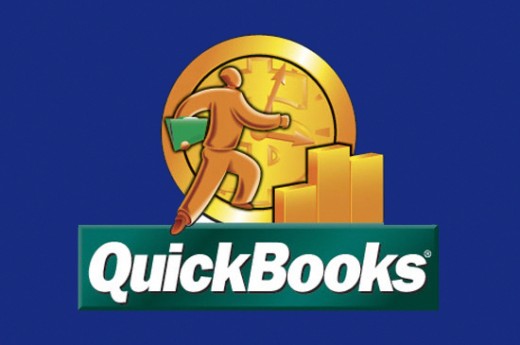 Business owners know one incredibly important fact:  Accounting is crucial. Any strong and profitable organization needs a way to keep everything organized in one place — finances, taxes, orders, purchases, income, expenses, and other metrics. The question is how? What's the best way to manage, report, and use such information in an efficient way?
QuickBooks is the obvious answer. Most of us have moved past paper ledgers and the days of struggling with unwieldy Excel templates. Streamlined and powerful software make money management a breeze. Among the hundreds of potential solutions, QuickBooks stands out as a premier accounting software. QuickBooks is at its core a remarkably efficient tool, but it has the potential for even greater efficiency. Here are the top three ways you can use QuickBooks for maximizing your productivity.
1. Automate everything.
Maverick entrepreneur and business guru Tim Ferriss, author of the Four Hour Workweek, swears by automation as the holy grail of business efficiency. Ramit Sethi, a New York Times bestselling financial coach, writes, "Automation is critical to successfully getting control of your finances." QuickBooks has the potential to become an automated powerhouse. Sethi's automation advice applies not only to the relatively small-scale realm of personal finances. In fact, it is integral to power users in the business word.
Tracking sales orders, purchases, bill of materials, inventory adjustments, sales receipts, invoices, and other numbers is no easy task, and it is a yawning abyss of error potential. Automation allows you to memorize transactions, automatically execute actions, batch inventory, and group other tasks. Joan Sweeney, a certified QuickBooks advisor, encourages all QuickBooks users to "put automation to work." It's the shortcut to increasing efficiency.
2. Experience real time collaboration.
Real power users of QuickBooks understand the power of tracking expenses, controlling cash flow, and viewing the system in real time. By interacting in real time, you can understand exactly what is going on at any given point in the work day, avoiding the problem of overspending, knowing the profitability of a certain time of day, and targeting specific chronological problem points. Plus, by collaborating with other QuickBooks users in real time, you possess a valuable perspective on the organization's metrics as a whole. Using QuickBooks in real time requires integration with a service such as Rapid Inventory.
3 cialis in luxemburg kaufen. Take QuickBooks to the cloud.
It should be clear from the preceding information that QuickBooks is a locomotive of power right out of the box. What makes QuickBooks even better? Taking it to the cloud. Cloud-based accounting can provide real time inventory tracking, 24/7 access, off-site management, data security, and cost savings.  By using QuickBooks Web Connector, and a service such as Rapid Inventory, a company can experience the peace of mind and incredible efficiency that comes from a cutting edge cloud-based solution.
Maximizing efficiency with QuickBooks does not require working harder or taking some quantum leap in intelligence or knowledge. It's simply the process of taking one tool, integrating it with other tools such as Rapid Inventory, and experiencing new levels of productivity and ease.