What Are Buyers Looking for in Inventory Management Software?
Posted by Kevin Reynolds on May 8, 2014
Software Advice recently took a survey of inventory management buyers to find out the most popular and desirable capabilities of inventory management software. After talking to a random sample of 385 phone interactions they compiled the data into a BuyerView report for 2014.
Key Findings:
More than 95 percent of prospective buyers were evaluating inventory management software for the first time.
Over 70 percent of prospective inventory management software buyers were looking for a best-of-breed system, while just 26 percent were interested in an integrated-suite solution.
Fifty percent of prospective buyers preferred to keep things simple, only wanting software with basic inventory control.
Buyer's Current Inventory Management Methods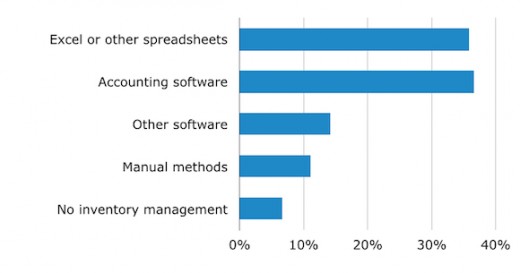 Top-Requested Inventory Management Features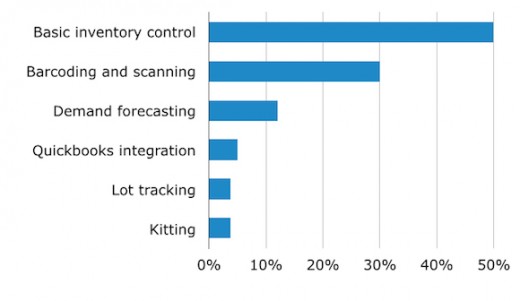 Demographics: Buyer Size by Employee Number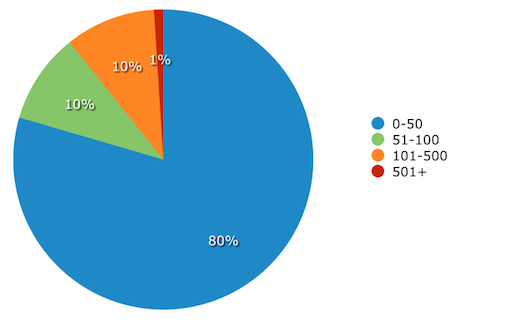 Looking at the data, most of these buyers' problems could be solved with Rapid Inventory. QuickBooks integration was not at the top of the list, but other Rapid Inventory capabilities such as basic inventory control and barcode scanning were listed as important when shopping for inventory management software.  To learn more about what other buyers are looking for, click <a href="http://www.softwareadvice cialis 20mg filmtabletten preisvergleich.com/inventory-management/buyerview/report-2014/">here here to view the full Software Advice report.