What to Look for When Hiring a Warehouse Manager
Posted by Kevin Reynolds on April 17, 2014
Looking to hire a warehouse inventory manager? There is certainly a standard list of skills and experience required to successfully fulfill the position, but a good inventory manager should also posses these five traits:
Detail Oriented – A warehouse manager is in charge of planning, managing and coordinating a company's inventory storage, transportation and distribution. He's basically the main point of contact for everything inventory related.  That means that a warehouse inventory manager must be extremely good at keeping track of all the details of the job. The right person needs to be able to make swift, accurate decisions that will directly affect a company's success or failure.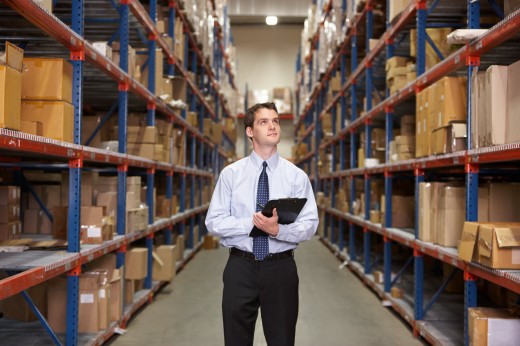 Tech-Savvy – It's almost impossible to run a warehouse without using some sort of <a href="http://www.rapidinventory apotheke cialis 20mg.com/">inventory management software. A warehouse manager needs to know, or have the ability to quickly learn, the ins and outs of the software your business uses.

Organized – A business' inventory must be carefully coordinated with multiple departments. A warehouse manager should be good at organizing products, lists and other things to optimize your inventory management. They should also work closely with other department heads to ensure everyone's needs are met.

Authoritative – There are a lot of comings and goings in a busy, fully-operational warehouse and the manager must oversee all of it. That is why it's important that a manager work well with their employees in delegating tasks and organizing their efforts.

Problem-solver – It's not always smooth sailing in the daily operations of  warehouse management. Sometimes orders don't arrive on time, products are defective and natural disasters occur. In theses situations a warehouse manager needs to remain calm under pressure and focus on solving the problem at hand.