Why You Should Use Barcodes in Your Warehouse
Posted by Kevin Reynolds on March 5, 2014
Barcodes have been around for decades and yet not all warehouse inventory management systems take advantage of the cost saving technology. Barcodes allow you to easily track the what, who and where of all activities in your warehouse. Because of the detailed tracking available through the use of barcodes, potential savings can occur in several ways:
Reducing time of clerical duties due to reduced need for manual data entry

Fewer errors thanks to improved tracking procedures

Increases in accuracy

Increased employee performance

Improved scheduling of warehouse activities
Barcode scanning can also turn the chaos of dealing with a recall into a simple, relatively quick-fix. When one of your products is recalled, you immediately have to figure out where that product came from, and what other products were stored with it. Answering these questions can take hours of employee labor and backtracking. Barcode scanning is the best way to be sure you have accurate records for what lots were sold and to which customers.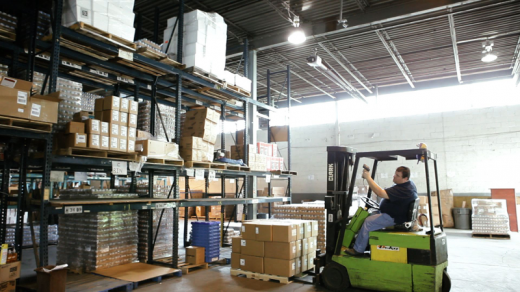 It's also important to consider the inventory management software you are using and whether or not it can support barcode scanning data. AO: LaunchPad has barcode technology built right into the application. After the initial setup, you can easily start tracking locations, lot numbers, receiving items, cycle counts and physical counts. With AO"LaunchPad's barcode technology you can manage your warehouse inventory easily and efficiently.